Facts About Nicotine
Sometimes it is hard to see the wood for the trees when so many media outlets are quoting supposed experts. Here we present factual comments from reliable sources from around the globe. Independent experts all agree that nicotine vaping is safer than smoking, works as a smoking cessation tool and appreciate that nicotine does not cause cancer.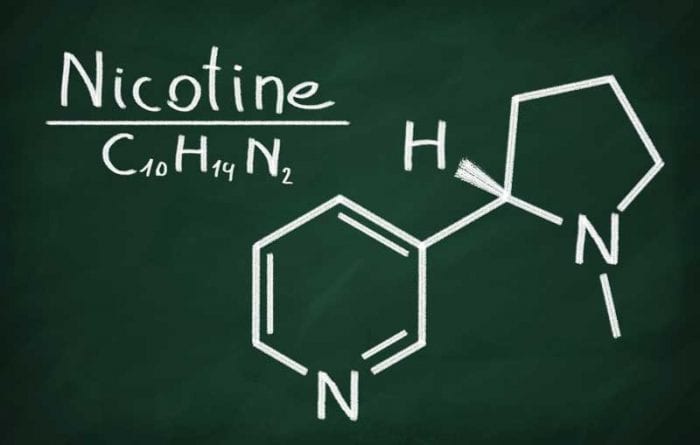 Let's start with the organisation that delivered an all-encompassing review of vaping to the world. In "Nicotine Without Smoke — Tobacco Harm Reduction" [link], the Royal College of Physicians stated the, "use of nicotine alone, in the doses used by smokers, represents little if any hazard to the user."
Professor John Britton, Tobacco Advisory Group for the Royal College of Physicians, told the BBC: "Nicotine itself is not a particularly hazardous drug. It's something on a par with the effects you get from caffeine" [link]
In "Tobacco Harm Reduction and Nicotine Containing Products", Cancer Research UK states: "Beyond its addictive properties, short-term or long-term exposure to nicotine in adults has not been established as dangerous." [link]
The theme continues with messages from Public Health England. In its "Evidence Review of E-Cigarettes and Heated Tobacco Products 2018", PHE says: "Nicotine use per se represents minimal risk of serious harm to physical health…its addictiveness depends on how it is administered." It backs this up with evidence from Sweden that showed, "long-term use of nicotine by 'snus' (a low nitrosamine smokeless tobacco) users has not been found to increase the risk of serious health problems in adults."
Even though so much negativity comes from the United States, we can find messages of positivity there too. Even the staunchly anti-vaping Mitch Zeller, Director of the Center for Tobacco Products at the Food and Drugs Administration acknowledged, "people smoke for the nicotine but die from the tar" [link] – he was quoting the late tobacco researcher Michael Russell, the father of the reduced harm approach to tobacco. The Global Forum for Nicotine holds an annual Michael Russell Oration in his honour [link].
The Royal Society of Public Health, like Professor John Britton, says nicotine is, "no more harmful to health than caffeine" [link], the International Agency for Research on Cancer said nicotine does not cause cancer in 2019 [link], and the National Academies of Sciences, Engineering, and Medicine said that the notion held by people (including doctors) that nicotine promotes cardiovascular disease is, "a major misconception" [link].
Plenty of evidence has been amassed from research to support these statements. The National Institute for Health and Care Excellence summarised a number of them in "Smoking: harm reduction. Public health guideline". It stated: "Six studies evaluated the safety of NRT in patients with cardiac disease and did not find any increased incidence of cardiovascular events or any other adverse events."
So, the next time somebody tells you that nicotine is dangerous you now have a few quotes from actual experts to put them right.