Renewed Asthma and Lung Support
Asthma UK and the British Lung Foundation became Asthma + Lung UK a year ago. Previously, the individual organisations had released statements about vaping, but now as the unified body has included e-cigs as an integral part of a document directed at government officials. It's a ground-breaking move and concretes support from the public health organisation for electronic cigarettes.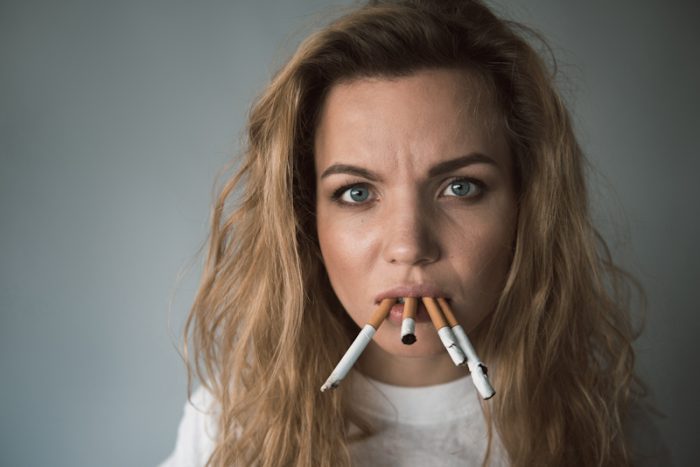 Summing up the crisis the country faces, Asthma + Lung UK says: "This paper demonstrates that smoking is the single biggest cause of health inequalities and is responsible for half of the difference in life expectancy between the richest and poorest in society. It is directly related to three of the 12 levelling up missions recently announced by the UK government in its Levelling Up White Paper, published February 2022. Significant action on smoking is essential if the Government's ambition to add 5 years healthy life expectancy by 2035 is to be achieved."
The organisation believes a key part of tackling the impact of smoking on the UK is to utilise vaping for tobacco harm reduction.
"E-cigarettes are a relatively new stop smoking tool, but if used correctly represent a big opportunity to reduce the harms caused by smoking, and to help smokers quit their addiction," Asthma + Lung UK states.
The body repeats the fact that e-cigs are at least 95% less harmful to health than tobacco and points to the growing body of evidence that shows electronic cigarettes "are an effective means to give up smoking."
Asthma + Lung UK celebrates the fact that 50,000 smokers used vaping to quit tobacco in 2017. It says that these smokers would have continued to smoke without access to the novel nicotine product, adding "It is clear that with more concerted and systematic work this figure could grow significantly and make a big contribution to meeting the smokefree 2030 ambition."
Adding a word of caution, it points out that e-cigarettes are not risk free, more research is needed, and that it doesn't recommend vaping to anyone unless they are trying to stop smoking.
Asthma + Lung UK thinks that smokers who successfully switch to vaping should then be encouraged to stop e-cig use eventually, though this should not happen if they risk returning to smoking.
It celebrates the recent announcement that the Medicines and Healthcare Products Regulatory Agency has issued updated guidance for e-cigarette firms seeking a medicinal licence for their products. Given some of the vocal opposition, this is excellent news.
"While e-cigarettes are already regularly used by stop smoking services, this opens the possibility of there being medicinally licenced e-cigarettes which could be prescribed. Updated NICE guidance in 2021 also recognised the benefits of using vaping to help people quit tobacco, while stressing that they are most effective when used in conjunction with behavioural support.
"Nearly a third of smokers have never tried vaping. There is a big opportunity to encourage as many smokers as possible to transition to vaping, and in doing so reduce their health risks."
Finally, Asthma + Lung UK implores the government to reverse the continual budget cuts to stop smoking services: "The impact of a wider transition to vaping will be undermined if local stop smoking services are not funded to a level which allows them to capitalise on this, making the case for increased funding all the stronger."
The organisation makes a powerful case for vaping and carries a lot of weight coming from such a respected public health body.