Vaping Can Save Millions
Arielle Selya is an academic who has become a tobacco harm reduction expert and consultant. She specialises in behavioural science and uses her experience with statistics and methodology to promote public health measures. Her recent paper says that electronic cigarettes would save hundreds of thousands of lives if promoted more widely.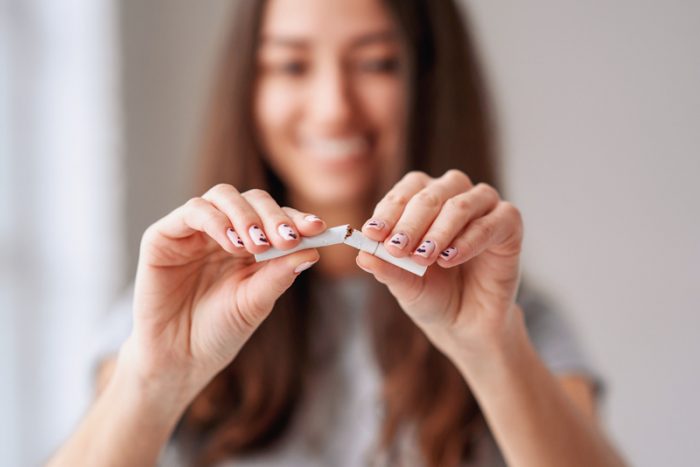 "My new paper in Harm Reduction Journal (1) simulates what the US situation might look like if we promote e-cigarettes as a harm reduction policy," says Ms Selya.
What does Selya say is the problem that needs solving?
Based in the United States, she quotes their figure of 480,000 lives lost to smoking every year – the equivalent of 3810 Boeing 737s crashing annually.
Should this be reduced to zero?
Not according to Arielle. She says it's unreasonable to expect nobody to use tobacco and believes a realistic target should be the same for that of accidental deaths attributed to poor diet, exercise or alcohol use – 1% of the population.
How can this be achieved?
She says her modelling works if the United States promoted e-cigarette use as a safer way of using nicotine, "as is done in the UK", to address the misinformation being spread about vaping, and to remove the bans on flavoured e-liquid that have swept across the nation.
What would be the outcomes?
Ms Selya says that by addressing the three things listed above, the following would be achieved:
People would not take up smoking but vaping instead
Those who did try smoking would not progress to becoming established long-term smokers
More people who currently smoke would switch and quit
"Under ideal policy roll-out, we can achieve the target smoking prevalence by 2060."
Hang on, by 2060? That's ages away!
"Policy implementation never goes as planned. So, it's important to account for logistical challenges, including time delays, uncertain likelihood of approval (especially with allowing flavours), and constrained budgets (for an informational campaign)."
How did she come to this conclusion?
She used a model that "replicated the historical exponential decline in smoking and the exponential increase in e-cigarette use since 2010".
What did she conclude?
"The simulation suggests that the promotion of e-cigarettes as a harm-reduction policy is a viable strategy, given current evidence that e-cigarettes offset or divert from smoking. Given the strong effects of implementation challenges on policy effectiveness in the short term, accurately modelling such obstacles can usefully inform policy design. Ongoing research is needed, given continuing changes in e-cigarette use prevalence, new policies."
In other words?
"Promoting e-cigarettes as a less harmful alternative to smoking could reduce tobacco-related deaths to the rate of deaths from accidental causes using current best estimates for e-cigs' effects on smoking, and e-cigs' relative harm."
And in the UK?
We have done very well but there is still more to do. There are still 6.9 million people smoking, of which at least half will die from the habit. This means that promoting vaping more strongly could extend over 3.2 million lives.
Reducing the smoking‑related health burden in the USA through diversion to electronic cigarettes: a system dynamics simulation study – https://rdcu.be/cg94K