Vaping Works Better Than Stop Smoking Drugs
/
October 1st, 2023
/
There are currently 0 comments
The latest evidence from the data amassed by Cochrane Review shows that smokers trying to switch to vaping are more likely to quit tobacco use than if they used the stop smoking medications varenicline or cytisine. One expert in smoking cessation says the time is now for local authority quit services to begin encouraging smokers to vape if they don't already do so.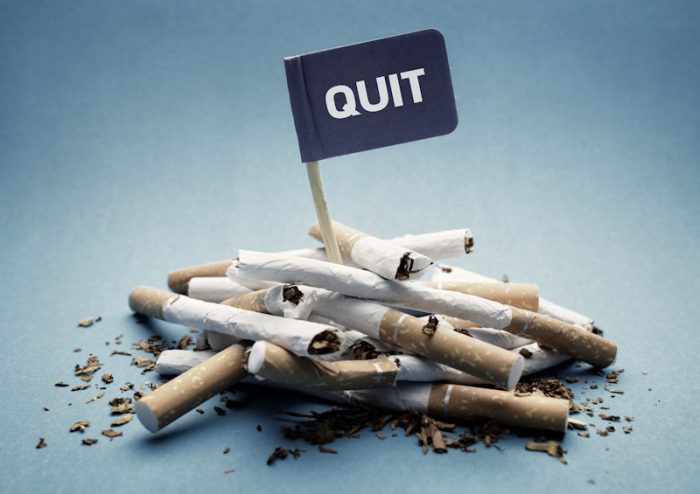 What is the Cochrane Review?
The Cochrane Review is an ongoing project that looks at all the latest studies about aspects of vaping and narrows them down to ones which have used randomised controlled trials giving reliable data. Each month their findings are updated with the latest evidence, building into the most comprehensive overview of what science currently knows, and then they say what level of certainty supports the conclusions they draw from those studies.
This process of looking at all the available information and continually updating it is known as a meta-analysis.
Where are the researchers based?
The team is led by Jamie Hartmann-Boyce, assistant professor of health policy and management at Oxford University's School of Public Health and Health Sciences. As well as including other researchers at Oxford, the team also includes associates at the University of Leicester.
What does the Cochrane Review aim to discover?
The researchers look for evidence about:
The kind of methods that work to help smokers quit;
How the different methods compare with each other;
How changing the provision of these methods might improve quit rates or help more people to try quitting;
What level of harm can be linked to the different quit methods;
Which methods encourage smokers to stick with them instead of returning to cigarettes.
How many studies are currently covered by the Cochrane Review?
Currently, the team has considered 332 research studies. Of those, 319 provide the level of reliability and trustworthiness of information that has been allowed to be included in the meta-analysis.
Their work now covers 157,179 adult smokers, mainly from the United States, the United Kingdom, and mainland Europe. The studies looked at the impact of switching from smoking to vaping, the use of nicotine-free vapes, the use of placebos, and comparing vaping with other methods of quitting smoking.
What did the recent update find?
Jamie Hartmann-Boyce says: "Our findings provide clear evidence of the effectiveness of nicotine e-cigarettes and combination nicotine replacement therapies to help people quit smoking."
Fourteen percent of smokers trying to displace tobacco with ecigs will be successful. While this appears to be a low figure, it compares very favourably with other quit methods, marking it out to be the very best option.
In comparison, just 12 out of 100 people will succeed by using stop smoking medications, and only 9% of smokers attempting to quit by using traditional nicotine replacement products (such as nicotine gum, spray, or patch) will be successful. The stop smoking medication Nortriptyline was the least successful method in this evidence update, with only 6% of smokers managing to successful abstain from future tobacco use.
In addition, they concluded that the medication bupropion poses "some serious health effects", unlike electronic cigarettes.
They concluded: "We are confident that e‐cigarettes…help people stop smoking."
Also, they say the evidence is at such a level that they do not expect any other studies to be published in the future demonstrating contrary findings – which is as conclusive as academics can be about the benefit of switching to vaping because of the "high‐certainty evidence" supporting vapes.
The full paper can be read here: Pharmacological and electronic cigarette interventions for smoking cessation in adults: component network meta‐analyses.
But vapes still contain nicotine, isn't that just as bad as smoking?
Jamie Hartmann-Boyce says: "Nicotine itself is not the thing that causes the many diseases we associate with smoking. Broad scientific consensus is that regulated nicotine e-cigarettes are highly, highly likely to be much less harmful than conventional cigarettes."
The team highlights that nicotine products such as patches have been available since the 1980s and there has been no documented evidence of harm from that nicotine use.
What do other experts say?
Professor Caitlin Notley, Professor of Addiction Sciences at the Norwich Medical School at the University of East Anglia, said: "Cochrane reviews are the most robust and reliable sources of evidence we have to help inform healthcare decisions. The methods are 'gold standard' and transparently reported.
"Pooling together all of the available trials comparing smoking cessation medications with control interventions is a really important way in which we can assess what works to help people quit smoking. This network meta-analysis shows that e cigarettes, varenicline and cytisine are all effective smoking cessation aids.
"Twice as many people managed to quit smoking using one of these aids compared to control conditions. As varenicline is not currently available in the UK on prescription, and cytisine is not widely available, e-cigarettes are an easily accessible and effective intervention to help people who smoke to quit tobacco completely."
Deborah Arnott, chief executive of Action on Smoking and Health, a charity dedicated to stopping smoking and opposed to the government's plan to ban disposable ecigs, said: "E-cigarettes are the best option for smokers wanting help to quit. Not only are they as effective as varenicline and cytisine, but more to the point, they're widely available and cheap. The government has promised 1 million free vapes to smoking cessation services and while the scheme's not yet up and running, there's no need for stop smoking services to wait."
Jon Foster, a manager at Asthma and Lung UK, commented: "Vaping can be a helpful way to give up smoking. There is really clear evidence that swapping tobacco for vaping leads to a substantial reduction in exposure to substances that can cause cancer, lung disease and heart disease."
What next for the Cochrane Review?
The team are encouraging international research teams to investigate the effect of combining vaping with behavioural support to see if this improves the outcomes for vapers even further.