What Does 2022 Mean For Vaping?
/
January 11th, 2022
/
There are currently 0 comments
As we roll into the New Year, Vapekit looks at what is currently happening in the world of vaping and what this might mean as the year progresses. From around the world and here at home in the United Kingdom, politicians are set to pass legislation that will both strengthen and weaken tobacco harm reduction depending on where it takes place. On balance, the news is positive for the United Kingdom.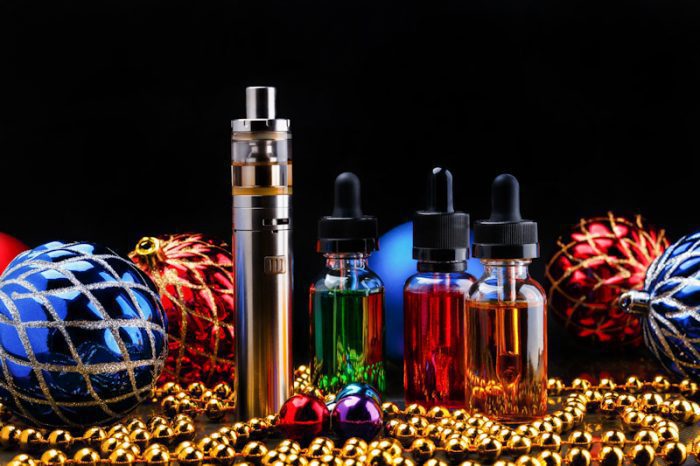 In the USA, the Pre-Market Tobacco Application process continues to dominate the landscape. With millions of applications rejected, products banned from sale (despite still being available for sale), an increasing number of ecig stores are going to the wall.
Attacking juice flavours, the United States uses Europe's increasing opposition to e-liquid flavours to justify its stance. Europe uses attitudes in the United States to justify its approach. Neither are relying on evidence from independent research.
Europe also looks to be following the USA's lead on increasing taxation on vape devices and liquids. The impact of this will depend on how they set the minimum tax rate.
China, home to most device manufacturers is gradually being drawn into the State controlled monopoly which already runs the tobacco market. Business owners are going to be allowed to remain independent for now but will need to apply for licences. The future is uncertain and if the companies undergo forced nationalisation there will be a serious hit on innovation.
During the course of 2021, vapers became increasingly concerned about the disposable vape market. Some forward-thinking manufacturers implemented recycling programs and the pressure will be on for others to follow suit.
Disposables cause a dual issue: firstly, the single-use plastics create a non-biodegradable problem and, secondly, the cheap lithium-ion batteries they use pose an issue after being thrown away when they release toxic compounds or start fires at landfill sites.
An additional problem the UK is experiencing is the increasing volume of illegal disposables coming into the country. Leading manufacturers are addressing this by educating vape stores and working with regional Trading Standards officers.
The United Kingdom has developed a world leading approach to vaping and tobacco harm reduction. This has been cemented by the recent NICE guidance to health professionals and the Office for Health Improvement and Disparities releasing new instructions to Stop Smoking Services on how to make e-cigarettes available to their clients who wish to quit tobacco.
Later this year, the Government is set release details of the new Tobacco and Related Products Regulations and the Tobacco Control Plan for England – both of these look likely to include a greater emphasis on convincing smokers to switch to vaping if they struggle to quit by other means. It might even include compelling tobacco companies to include pro-ecig leaflets inside packets of cigarettes. These measures will further promote confidence in electronic cigarettes and ought to influence other countries to take a similar stance.
It is an odd state of affairs when a number of countries will be pursuing harsher restrictions on vaping while we here increase our level of support. Many might wonder why this is, and the answer is we place a higher level of reliance on independent science informing policy decision making.
Talking about evidence; the University of East Anglia is rolling out its trial across 2022 to encourage smokers visiting A&E departments to switch, a collaboration of centres continue to look at the benefits of pregnant women switching to vaping, and London-based researchers will continue with their work looking at how ecigs can help people affected by homelessness quit smoking. This is but a snapshot of the work currently taking place at British universities.
Against this positivity, the New Nicotine Alliance consumer charity warns against complacency. Despite the support vaping has received in the UK and the excellent research, we still have some bodies and individuals calling for plain packaging and a reduction in the choice of flavours. Arguments over this will increase as we get closer to a prescribable ecig kit being licenced, although there are no guarantees that will happen this year.
2021 finished with record numbers of ex-smokers having quit thanks to vaping, ecigs being the number one choice for quitting, and switching to e-liquid giving smokers the best chance of saying goodbye to tobacco addiction. Here's hoping even more find a route away from smoking by using an ecig in 2022.